We are a group of professionals and enthusiasts of beauty. We have built a high-quality beauty salon. With us, you can always feel safe and satisfied with both treatment and treatment results. Therefore, we have chosen to only have legitimate and certified staff. Licensed personnel work under the Health and Medical Services Act and the Law Council's referral Act on aesthetic surgical procedures and aesthetic injection treatments.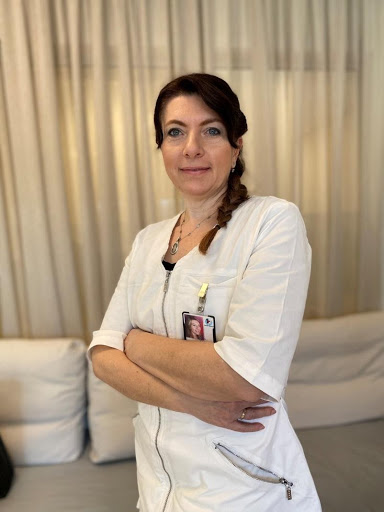 CEO and registered nurse since 2006.
"I have worked with everything from Neonatal Intensive Care to Elderly Care. I came to the beauty industry by chance (or maybe not, nothing happens without a reason!).
My Certificates in injection treatments such as Botox and Filler makes me a certified therapist you can trust.
For several years I have run my own AB company in another brunch and my goal now is to develop myself and the company further in the Beauty industry. My goal is that you as a customer should always be satisfied and love yourself and your own beauty! "
A manicurist and an internationally certified nail therapist NAIL DESIGNER and INTERNATIONAL MASTER EDUCATOR.
I have been passionate about the world of nails since 2009. Therefore, I have trained and developed further to the highest education in nail technology.
This means that I follow the latest technology and developments in the industry.
I am approved as an International Master teacher and Nail designer. If you come to me once, you will return with a smile, I guarantee it!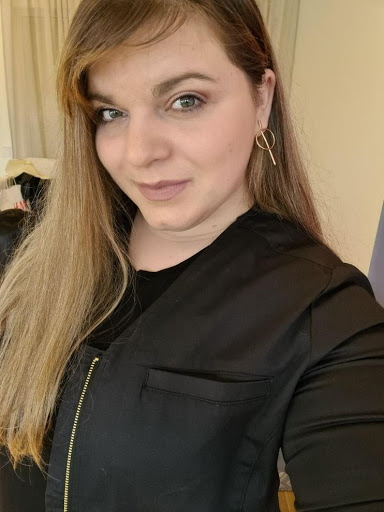 Hi, my name is Adrijana and I am the vice president of the company and take care of the management and design of our nice new beauty salon.
My goal is that your high impression results in a big smile on your face when you leave our salon.
Love yourself!"
My team and I will strive for that!
Certified masseur with 12 years of experience
Marko is genuinely interested in the body in general.
Marko's treatments begin with a thorough examination and are then tailored to the customer's needs. 
When you meet Marko, you can count on seriousness and professional treatment. Pleasant, honest treatment and an effective treatment with clear pedagogy that explains the cause of your problems and how a successful treatment plan should be set up.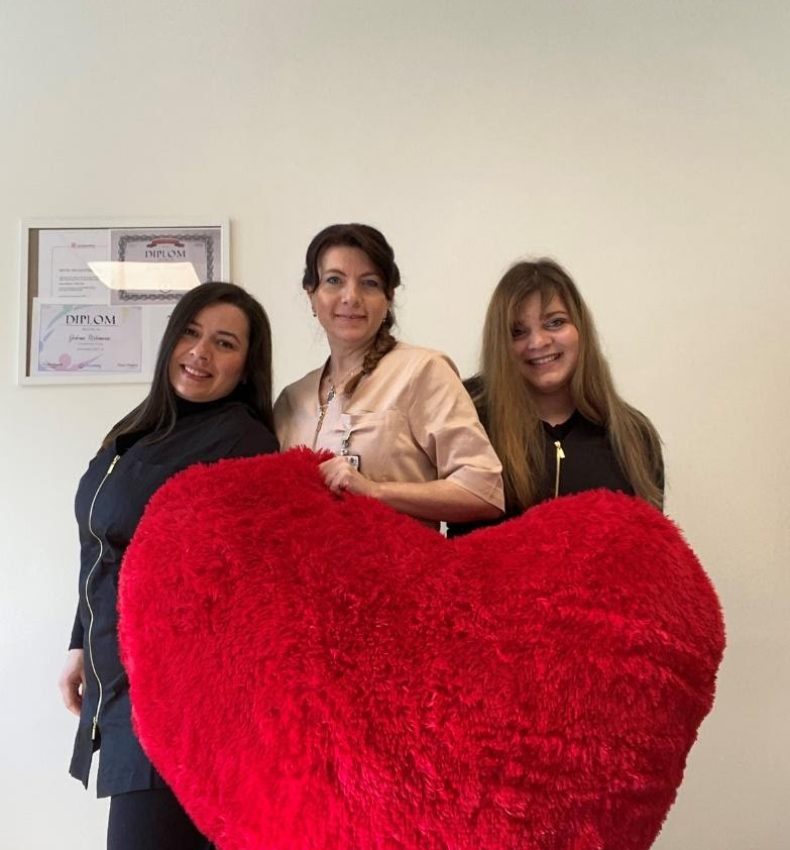 Why should you choose us?
We are licensed staff.
We have all needed certificates for performing your treatments.
Our nail therapist Nada is a successful NAIL DESIGNER and INTERNATIONAL MASTER EDUCATOR.
We follow the laws and recommendations of the profession.
Vi använder endast certifierade preparat.
We have clear cleaning routines.
Face: only high-quality products from ELEMIS, PRIORI and BARE MINERALS.
Nails: we use Crystal Nails which is the world's most popular brand with high quality products.
We are members of the Swedish Aesthetic Professional's Association. Swedish Aesthetists' Professional Association.
Insured via Folksam vocational insurance for healthcare professionals
Our business and beauty salon is approved by Södertörn's Environmental & Health Protection Association.
*We have medicines and equipment on-site in case somebody has an acute allergic reaction. Such complications are extremely rare but can be life-threatening if they occur.
Kvalitetsgaranti vid Botoxbehandling och Fillersbehandling

The treatment is performed by certified nurse

The treatment is carried out with a dose that is balanced for the individual

Free return visit 2 weeks after the treatment for follow-up and possible supplementation

 
CLEANING ROUTINES
At our place: 
Maximum number of customers in our salon - in the public areas is 5 persons. You as a customer have access to soap & water and rubbing alcohol.
 Our usual cleaning routines:
All textiles are changed before each customer

All textiles are washed at 90 degrees

All headrests and armrests are sprayed with disinfectant after each customer

Therapists disinfect their hands before and after each treatment and use gloves and mouth masks

All tools used in treatment are disinfected after each use
But in addition, we have taken additional precautions as below:
The salon is only open to booked customers

All therapists who have been abroad and flown internationally are placed in self-quarantine for 14 days

We ask all customers to wait 14 days for treatment if they have been traveling or feel ill

At the slightest sensation of a sore throat or infection in the respiratory tract customers stay at home

We ask all customers to disinfect / wash their hands before treatment

Toilets, sinks and door handles are being sprayed several times a day

At the slightest feeling of sore throat or respiratory infection, our therapists stay at home
We have our safe booking routines:
We are connected to the BOKA DIREKT – Swedish booking system.
We follow their rules which means also security for you as a customer.  
 
The atmosphere at the salon is calm and harmonious – the salon is located on the ground floor, so it is easy to come to us if you are in a wheelchair or coming with a stroller.

We always do our utmost to deliver the results our customers want.